Fall is one of the most beautiful times of year for me.
To see all the beautiful colors that nature brings, reds, oranges, yellows, and browns.
Then to get out and enjoy a nature hike, go to an orchard, pick apples, pumpkins, and most of all you get to embrace all the wonderful senses of Fall.
Walk slowly and hear crunching of the leaves under foot, the animals scurrying about gather goodies for the winter. Taking your time to watch them, no hurries, just slow and peaceful.
Then all the wonderful smells, pine trees, pine cones, the crisp air that floats with many wonderful things. Wood stoves burning, apple pies, peach pies, cobblers, enticing you with their wonders and taste of home.
I know I will be baking up some good ole' comfort foods, along with my 2yr.old grand babe Jake, "my tippy toe helper".
He LOVES to help his "Ginny" (sounds like guinea) in the kitchen. He has now mastered the "cutting of bananas" The look on his precious face when he was allowed to "cut" (using a butter knife) was pure EXCITEMENT, and his words were "Ginny I cut !" Bring children into the kitchen is FUN, they can learn so many things even at the tender age of 2.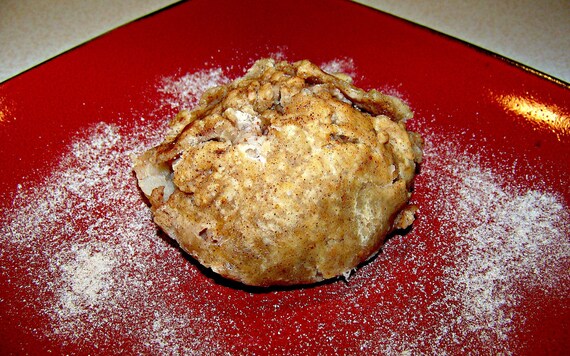 The wonderful fall spice mixes are ready to go to fill my home with the wonders of cinnamon, nutmeg, ginger....
Comfort Home, a home where you can"sit a spell."
Coffee,
Chai Tea,

or
Hot Chocolate,

is waiting here for you to enjoy.
Some of the Goodies that will be on our table this fall are: Yummy Creamy Potato Soup, topped with some bacon and cheese. This Potato Soup has been handed down to me from generation's, and it was originally called "Poor Man's Soup" STILL to this day, it is my all time favorite simple delicious soup :) yummmmm :)
Another simple soup is my Cabbage Veggie Soup. Simmers in the pot for a few hours and turns into this delicious tummy filling, warm ya' up soup.
Having a family dinner, Honey Ginger Chicken in the oven "getting it's glaze on." The house full of more wonderful Fall smells, the warmth from the oven in the kitchen makes for a cozy place.
Welcome, Embrace, Enjoy the new exciting season that is soon upon us. If you have never been to an orchard to pick some fruits and veggies, I so encourage you to take a bit of time to enjoy this with the family. This is a picture of me and Jake picking cherries at our local orchard. It was a super fun day with me, Tayls, & Jake. We have planned on making it a monthly event when the orchard is open.
Remember Life changes as fast as the seasons, it goes by in a blink of an eye. You may wake one day and wonder "where, why, how, when ,what" Don't get "stuck" in the fast pace of this world. Slow down, take some time to do something you have not done, and most importantly ENJOY your family & friends. Each one has a story, love, something special to give.
Many hugs & love sent to you,
Kimmi
A new adventure will be coming up in a few short weeks, I am super excited to share :)